Proper Northern Yoga
That Northern Place, Castle Mills,
Aynam Road, Kendal, Cumbria
United Kingdom
LA9 7DE
The minute you walk into Proper Northern Yoga's 'home' you feel a sigh of relief. An aura of deep, earthy calm and wellbeing permeate the walls of this disused carpet factory. Set on an industrial estate in the centre of Kendal, gateway to the Lake District, Proper Northern Yoga quietly goes about its mission to bring real, down-to-earth yoga to the north and beyond.
Classes here are communities within themselves. Students mill about making themselves brews or settling in for a chat in the reception area with a vibe that feels like it came straight from the beach in Goa, where founder Hannah Glancy originally trained.
Incorporating yoga and fitness classes, somatic-based movement education, restorative sound bowl sessions, teacher training, CPD (continuous professional development) courses and guest teachers the studio is a thriving hub of activity. All ages and ranges of ability can be found here and the space really does embody an 'all are welcome' ethos. In fact the first words spoken to you might just be: "Why don't you kick off your shoes and grab a brew?"
Outside of the studio you can find Proper Northern Yoga hosting 'yoga hikes', 'yoga on the shore' and 'unplugged retreats' that take you back to nature and up into the hills in and around the Lake District. Part of the mission of Proper Northern Yoga is to bring about radical social
Part of the mission of Proper Northern Yoga is to bring about radical social change and help students access yoga outside of conventional spaces. Yoga is very much a way of slowing down and really experiencing life, moving way beyond the mat.
Disruptor and advocate for change in yoga, Hannah Glancy is an outspoken, fearless front-woman to the studio. Not afraid to bare it all and push outside her comfort zone, she invites all to do the same both in classes at the studio and as part of Proper Northern Yoga's strong online community.
Heartfelt, compassionate and even a little amusing, this a studio that really is more than the walls that house it.
Proper Northern Yoga set up officially in 2016 moving from cold gym rooms and community halls to a small bespoke space before finally occupying its new home, the beautifully crafted studio space, 'That Northern Place' early last year. A year in, and its founder is set on bringing Proper Northern Yoga's unique flavour to the online market. Stay tuned too: Proper Northern Yoga's virtual studio and subscription service is launching this spring.
Follow Proper Northern Yoga updates on Instagram @propernorthernyoga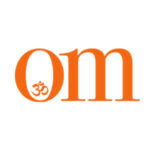 First published in November 2009, OM yoga magazine has become the most popular yoga title in the UK. Available from all major supermarkets, independents and newsstands across the UK. Also available on all digital platforms.