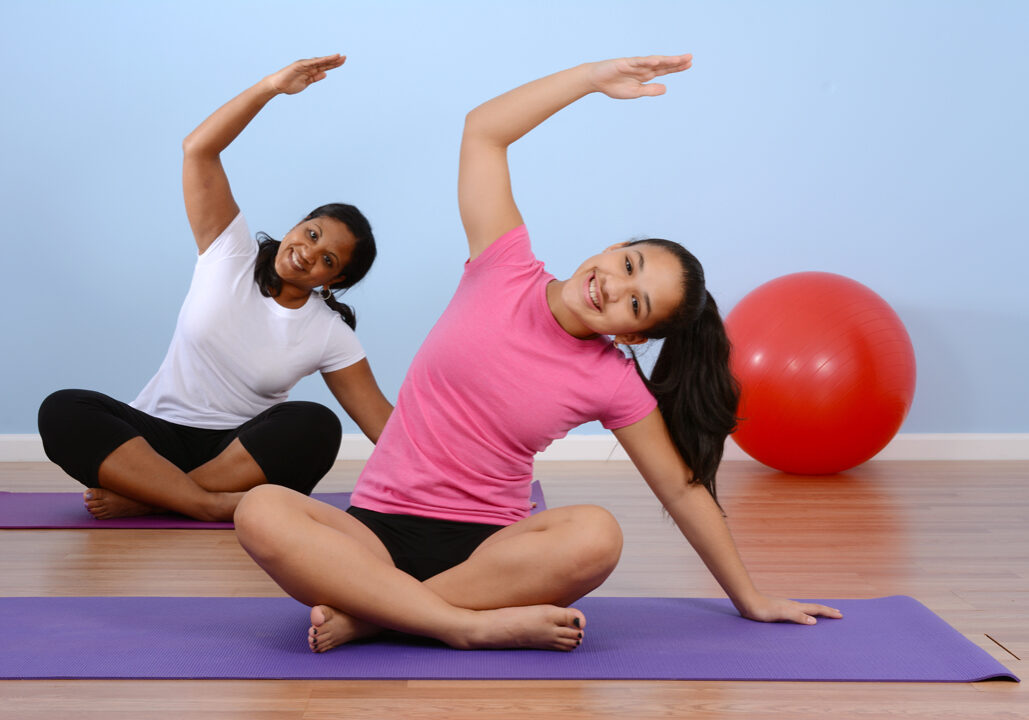 4 ways yoga can help your teenager thrive
How yoga can help your teenager thrive through turbulent times. By Hannah Glancy
For teenagers across the UK, last year was one full of major disruption. With school closures, exam cancellations and stringent covid measures, our young people have been facing a very different environment and set of issues to previous generations.
Fear and restrictions have increased anxiety. The lack of equal access to resources and education throughout lockdown has furthered an already apparent divide.
Teachers, who were stressed to begin with, are at their breaking point in cold classrooms teaching from behind face masks. Parents who were struggling pre-pandemic are now at a loss, facing unemployment or reduced hours.
The world has become a more distant place and there is an overall loss of connection. Young people will sadly bear the brunt of this. Teen anxiety was already rising pre-covid due to pressure to perform, social media and a world that appears ever more threatening. The pandemic has heightened what was already there and further disadvantaged those who were already vulnerable.
It's more important than ever therefore to help our young people find coping mechanisms and strategies to build their emotional resilience and create growth mindsets that allow them to flourish and thrive, come what may.
So how can yoga help?
1. PRACTICE BUILDS RESILIENCE
Did you know that backbends actually set off our fight or flight response? Well, they do. Part of practice is learning to overcome your initial knee-jerk reaction to regulate your emotional response and breathe despite the challenge; to hold something that may be causing slight discomfort. In holding that discomfort we find the ease and fluidity within challenge. This feeds into our internal resilience.
2. INCREASE IN BODY AWARENESS
As a body-based practice, yoga invites you to explore the different boundaries and pressures within your own movement. It can give you a sense of structure and build cohesion between thought and movement. It increases proprioceptive awareness and tools of self-regulation. With a curious and enquiring mind yoga can actually help construct neural pathways to better movement patterns.
3. GROUNDING IN REALITY
Yoga promotes steadiness in both mind and body. To practice yoga is to ground yourself in the reality of now. In the simple act of being where you currently exist.
Teaching teens to be more present will go some way towards counteracting the very unreal world of social media. Teaching teens to be present and to question their reality could prevent anxiety around performance and fear of missing out.
4. REGULATES EMOTIONS
Lastly, practicing yoga is meditative, being absorbed into flow and movement practicing Savasana, mantra and meditation. All these things add up to a quiet regulation of mind and body. They help us find boundaries for the chaos in our lives and anchor us to the here and now. Breathing and sighing literally bring down our anger, anxiety and fear.
Tips for getting your teen into yoga
As yoga practitioners we know all these things for ourselves. We feel the benefits and sometimes we might even try to convince the younger generation to join us.
Here are my top tips for getting your teen into yoga:
Keep it light, show a few moves and play around with the concept. They don't have to be reading the Bhagavad Gita and exploring mindset on day one.
A full practice may only be 20 minutes. Be okay with that. Discipline goes out the window when teaching teens. That's okay. Let it be exploratory and playful.
Don't push. You know the benefits but lecturing someone on them is the fastest way to put them off. Maybe ask: can you do this and rock out a crow pose?
Let them know how the techniques apply to their unique teen stresses. For example, sighing releases tension in the jaw and neck so feel free to sigh loudly in your exam.
Always have fun. Laughter is, after all, the best medicine.
I've taught teens now in schools, outside of school and even in special education. The beautiful thing about sharing practice with them is the delight and wonder on their faces when they realise they can be mindful.
When they connect to and understand their mind and bodies for a moment and recognise what they are feeling. Ultimately the question shouldn't be how does yoga help your teen, but why is your teenager not already accessing yoga?
Hannah Glancy is founder and owner of Proper Northern Yoga and currently teaches in a special educational setting in Cumbria sharing her love of yoga and English. Visit: propernorthernyoga.co.uk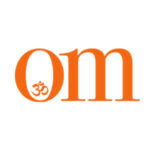 First published in November 2009, OM yoga magazine has become the most popular yoga title in the UK. Available from all major supermarkets, independents and newsstands across the UK. Also available on all digital platforms.